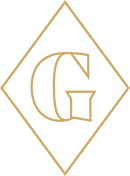 WHY US?
We offer the latest in permanent laser hair reduction and innovative skin rejuvenation techniques, at affordable prices. For Men & Women. We promise 100% satisfaction with our service and treatments. So, we're not happy until you're happy.
BEAUTY REVOLUTION
The team at Groom Laser & Skin Clinic are revolutionising the way beauty grooming services are delivered with our best practice, results driven one stop clinic, at affordable prices.
Due to rapid progression in technology and medical research, the goals of beauty clinics and our clients are changing.
MODERN TECHNOLOGY
We have invested in the latest medical grade technology in order to provide the optimal treatment to all our clients, whatever their needs or skin types.
With this in mind we offer a large range of services that are technology and treatment orientated. Beyond laser hair removal we also offer medical grade corrective treatments for skin rejuvenation, as well as essential grooming like waxing, nails, makeovers, spray tanning and more.
HONEST,HIGH QUALITY CLIENT SERVICE
We are all about your journey, so we do not perform treatments without having a consultation with you first and working out what you would like to achieve. We want to create a comfortable clinic environment and make you feel at ease with honest, high quality client service.
EXPERIENCE
We promise to offer professional beauty treatments performed by highly trained and experienced Skin Therapists and Laser Technicians who treat their profession as a craft, exemplary to our industry's high code of ethics.
PRICING
We promise to offer competitive pricing for our all our advanced skin corrective treatments. Should you find a lower price for the same treatment/technology elsewhere, we will strive to beat it.
CLINIC ETIQUETTE
When To Arrive
Please arrive 10 minutes prior to your scheduled appointment time to allow yourself to unwind and allow time to check in. New clients, please arrive 15 minutes earlier so that you can fill in our "New Client" Consultation Form.

It Is Our Policy To Run On Time
We value your time so it's our policy to run on time. We don't pack our appointment books but rather allow a generous allocation of time to cover your treatment. Arriving late will reduce the time of your treatment as your treatment will end at the scheduled time so that the next guest is not delayed.
Cancellation Policy
We require 24 hours notice to cancel or reschedule all appointments or a late cancellation fee of 50% of the original service booked will be charged.
Your Satisfaction Is Our Objective
If you are dissatisfied in any way with your experience at GROOM, please do not hesitate to contact the owner. We are here to provide you with the best service and to make your experience a most pleasant and memorable one. Please email office@groomclinic.co.nz.
Confirmation Of Appointments
In order to accommodate the needs of all of our valued clients, we need to follow a stringent confirmation procedure. Your appointment will be confirmed by text one day prior to your scheduled time and you will be requested to respond 'Y' to confirm or call us to change.
If you don't respond, we will call you. If we can't reach you or do not hear from you, your appointment time may be made available to the first client on our waiting list. It allows for us to staff our clinic effectively and therefore make ourselves available to all of our clients at every opportunity possible.
Courses And Programs
Pre-paid courses and programs are valid for 6 months from date of purchase. Some courses run for 12 months. As we use an automated system of monitoring the course, beyond the expiry date, unused treatments beyond expiry date are forfeited. Treatments in a course are not transferrable. 'No Shows' or appointment cancellation with less than 24 hours notice will result in the course treatment being considered as redeemed.
Follow us on Facebook